Washi Tape Popsicle Wreath!
Materials you could use (If you do not have something listed, use your imagination.):
Craft paper
Ribbons
Tape
Scissors
Washi tape or strips of paper
Popsicle sticks
Directions:
Have fun with this craft! The popsicles can look as creative as you would like them! First, you will need to cut your templates. You will need a template for the popsicle and the popsicle stick. The popsicles I made are 5 ¼" x 4". You can make your popsicles a different size if you like. When you cut your shape, you will need to round the edges. Folding them in half before rounding the corners will make them even on both sides. The popsicle stick is 4" x 1". The popsicle stick corners will also need to be rounded. Now you are ready to trace your popsicles and popsicle sticks templates on the paper you have chosen. Finally, you will cut out the pieces.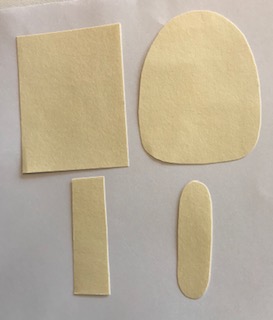 Time to add the washi tape! Have fun using different patterns as you place the washi tape on the popsicles. Trim the washi tape when you are done with each popsicle.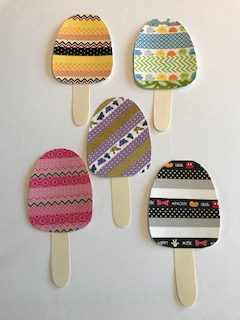 Now you are ready to assemble the popsicles into a wreath shape! Use any tape you would like. You can also add ribbon to the popsicle sticks to add a 3D effect. Use the wreath to decorate any door or wall you would like.
Enjoy!