"a book can lead to the pleasure of conversation; the solitary act of reading can actually be a part of the path to communion and community."  -bell hooks
APLD is proud to host these four monthly book discussion groups.  We hope you will join us in October!  Don't be shy!!
Book Chat will be meeting on Monday October 2 at 2 pm to discuss The House of the Spirits by Isabel Allende.  You are welcome to join us either via Zoom or in person at the library.  We enjoy meaty books, lively discussions and each other's company.  All are welcome.  This one's a classic.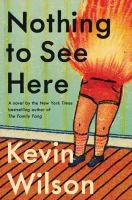 Join us for an adult beverage, and we'll throw in a book discussion just for fun!  The next meeting is on October 10 at 7 p.m. at the Lakehouse.  Registration is appreciated but drop-ins always welcome.

Novel Pleasure meets on the third Monday of the month in person.  This month we'll discuss Shutter by Ramona Emerson on October 17 at 10 a.m.  A haunting thriller for the moods of the month.
 Check out these other posts